Community Manager - Polygon DAO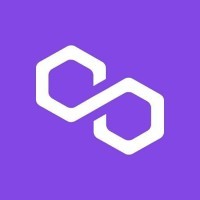 Polygon Technology
Job Functions:
Marketing & Communications, People & HR
Employment Types:
Full-time
What is Polygon?
Polygon is the leading platform for Ethereum scaling and infrastructure development. Its growing suite of products offers developers easy access to all major scaling and infrastructure solutions: L2 solutions (ZK Rollups and Optimistic Rollups), sidechains, hybrid solutions, stand-alone and enterprise chains, data availability solutions, and more. Polygon's scaling solutions have seen widespread adoption with 20,000+ applications hosted, 1B+ total transactions processed, 140M+ unique user addresses and $5B+ in assets secured.
Polygon DAO
The Polygon DAO aims to decentralize, grow and innovate the Polygon community.
Responsibilities:
Building the Polygon DAO community focused on web2 enthusiasts, projects builders and ecosystem
Continuous engagement of community - targeting recruitment, adoption, awareness of Polygon DAO and its initiatives
Cross functional collaboration with internal BD, marketing, analytics team
Requirements:
Experience in building crypto native communities or contributor in DAOs
Experience in the recruitment space
Strong interpersonal skills and the ability to communicate effectively
Ability to identify and track relevant community KPIs
Benefits:
Work from anywhere (Remote first)
Flexible working hours
Flexible vacation policy
Competitive Salary
Polygon is committed to a diverse and inclusive workplace and is an equal opportunity employer. We do not discriminate on the basis of race, national origin, gender, gender identity, sexual orientation, protected veteran status, disability, age, or other legally protected status.